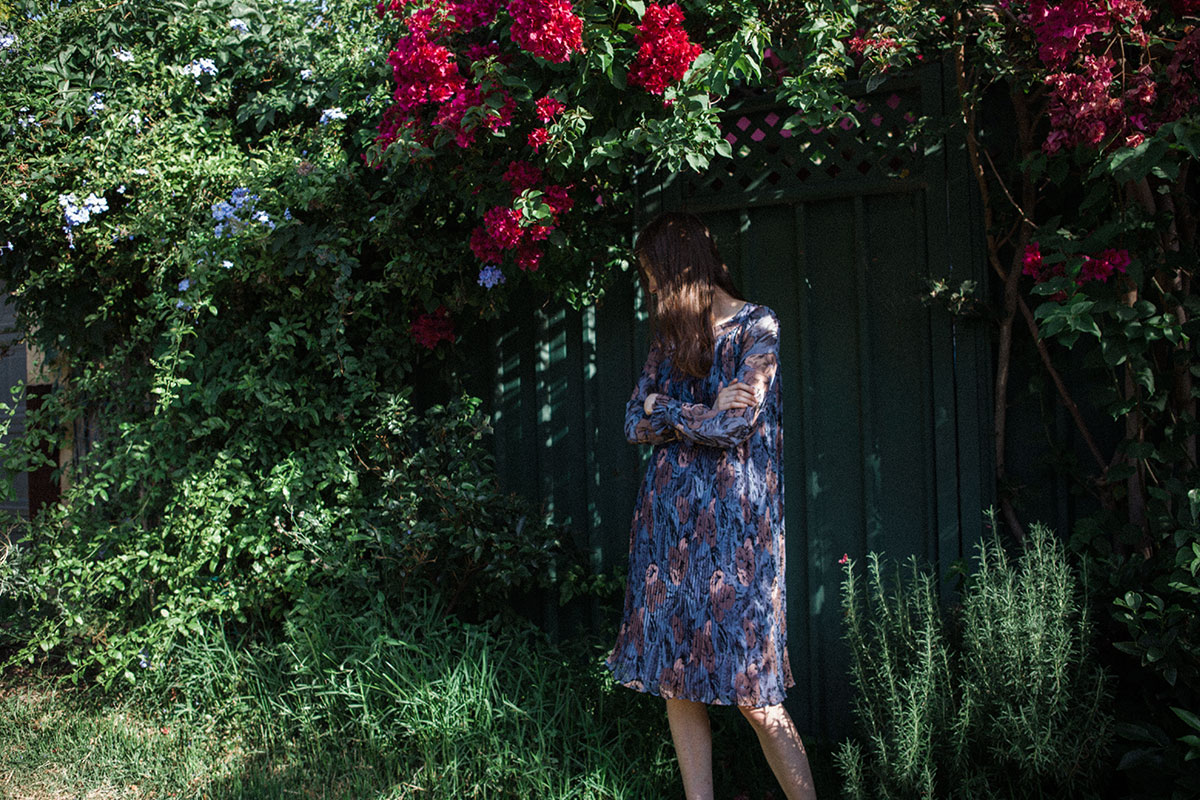 Parisian lavender
Secret Garden...
A pleated, pure silk delight, originally made in Paris. With a fabric tie at the neck, detailed cuffs and it's floaty design, this dress is both comfortable and flattering. Let your hair be free and clinch in the free-size at the waist with a belt. Versatile, charming and well, French.
Bust: 96cm / 37"
Sleeve length: 67cm /26.5"
Length: 98cm / 38.5"
Size: Free
Label: Maurice creations
Fabric: 100% Silk with polyester lining
excellent vintage condition
sold out