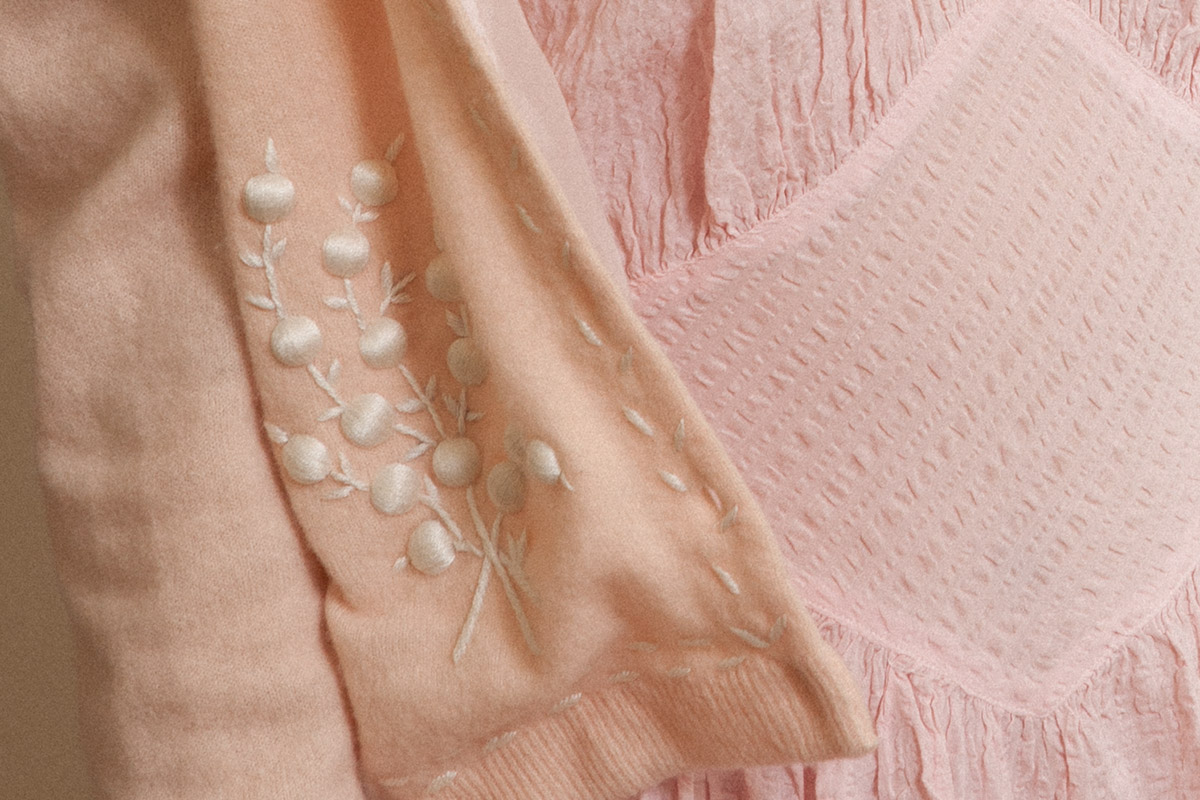 Blossom Cashmere
For the free-spirited thinker
Pure cashmere in the softest peach. Relief embroidered floral motifs adorn the surface, while pearl buttons line the front opening. Further the romance, by teaming with a soft pastel dress or for an edge, darken the canvas beneath. A delightfully cosy and loose-fitting cardigan. Enjoy the luxury of pure cashmere-wool. Worn with 'La Libertine' Dress.
Bust: 106cm / 42"
Sleeve length: 50cm /20"
Length: 55cm / 22"
Size: Free
Please Note: Ellie is a size 6 and 5'3 in height
Label: No label
Fabric: 100% Cashmere Wool
very good vintage condition
Worn with: 'La Libertine' Dress
sold out